Enabling Company Boards
We are a collaboration of professionals enabling company boards and owners to transform their risk exposure into a strategic advantage.
Strategic Value through Sustainability
Our flagship Workshop delivers...
"As workshop hosts, Katarina and Mischa complement each other with their relevant backgrounds in business finance and engineering. Their passion for sustainability clearly fills the workshop with energy and is an inspiration!"
Success: 100% of participants initiated transformative processes
Learn sustainability planning from an owner's, management and board perspective as used successfully in small and large companies including IKEA, Nike & Electrolux, Max Burger, Becker, Scandic Hotels, etc. Learn how you can integrate sustainability into your business strategy & process and transform your supply chain. Over two high­ impact workshops you will gain knowledge and tools to give sustainability the strategic nudge it needs inside your business. Gain insights into a proven strategic planning tool and calculate the benefits of informed risk management. Apply the methodology to your own business and work with practical business cases.
The UN Sustainable Development Goals (SDGs) work hand in hand with the sustainability principles that are the basis of our success. By following the sustainability principles, organisations can be sure that they are progressing towards the UN SDGs.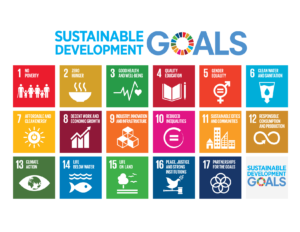 EU & local codes of conduct are becoming more stringent. In Sweden some tough measures are set in law starting 2016.

The 4 Sustainability Principles form the scientific foundation for our work. They have been developed over the past 20+ years by cutting edge research institutions and organisations.

The simple and effective ABCD strategic business planning tool ensures that sustainability informs all decisions while targeting a desired ROI.

Keep an overview and foster more sustainable solutions one step at a time.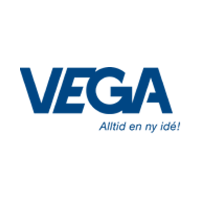 Our Team
Sustainability@BoardLevel is a collaboration professionals with complementary skill profiles and a diversity of professional experience.
What our Clients say...
We are proud of the fantastic work our clients are doing!
"Det har helt öppnat mina ögon för att allt vi gör har en påverkan. Vi har nu börjat steg för steg att ändra hur vi tänker leda vårt företag i framtiden med tanke på vår påverkan på jorden."

Ann
VD, delägare, styrelseledamot (Klädsystem för krävade arbetsmiljöer)
"I applaud SaBL's work on transforming risk into a strategic advantage: it is precisely what is needed to make businesses future fit today. Working at board-level with the tried & tested methodology based on a principled definition of sustainability is a powerful combination to develop future leading companies."

Karl-Henrik Robèrt
founder of The Natural Step & co-founder Strategic Leadership towards Sustainability Masters Programme
"Som företagsutvecklare för små och mellanstora tillverkande företag är det viktigt för mig att kunna stötta med logiska och enkla verktyg. Jag fick förmånen att gå A B C D – processens workshop där Katarina Wikström tillsammans med sin kollega Mischa Altmann gjorde ett fantastiskt jobb med oss deltagare. Det var klara tydliga presentationer varvat med olika uppgifter. Gruppen fick verkligen klura på olika hållbarhetsfrågor vilket gjorde att utbytet i gruppen blev starkt. Att få en rak och tydlig insikt i FNs globala mål hjälper mig i mitt arbete att förmedla nyttan och lönsamheten för våra företagare. Det är ett stort komplext ämne som med hjälp av denna workshop har brutits ner i användbara verktyg. FNs globala mål är översiktliga och jag har nu fått en bra bild om hur allt hänger ihop på det globala, lokala och enskilda planet, både för den enskilda individen men också för företagaren. Dessutom finns önskemål om ett hållbarhetsnätverk i Kalmar Län vilket också kan stötta våra företag i deras arbete med hållbarhet och dess fördelar. Jag rekommenderar varmt detta team inom strategier för hållbart och affärsmässigt företagande."



Anna-Kristina van Craen
Coordinator Tekniknod Sydost Linnéuniversitetet
"Sustainability@BoardLevel gave me relevant, hands-on tools to start building a new corporate strategy with sustainability in focus. For me it was an excellent practical and interactive introduction to strategic sustainability at boardlevel. I appreciated the tailor-made approach for board members and CEO's with focus on the sustainability challenge. The workshop gave me a big picture perspective and I valued that we worked with real business cases for sustainability."


Annelie
VD, styrelseledamot (B2B köksutrustningsbranschen)
"Jag känner nu att jag har ledarskap och äger frågan om hållbarhet. Vi har etablerat en process som skall genomsyra hela företaget och varje anställd. Vi har ändrat våra kontrakt med våra underleverantörer att inkludera hållbarhet."

Viveca
VD, koncernstyrelseledamot (IT tjänsteföretagsbranschen)
Contact Us
We look forward to hearing from you. We typically respond within two business days.