Enabling Company Boards
We enable company boards and owners to transform their risk exposure into a strategic advantage.
Go to Workshops
Workshops
Our trademark "Introduction to Sustainability@BoardLevel" is a 2x 4h high­-impact interactive leadership workshop in sustainable business strategy for board members. Develop strategies to move from uncertainty and risk to sustainability as business driver. Let us help you to kick-start your company's transformation.
Go to Consulting
Consulting
We offer in-depth consulting supporting our clients journey towards sustainability. Together we develop solid business cases for sustainability, realistic implementation roadmaps and state of the art participatory stakeholder processes to give sustainability the kick it deserves to drive your business
Go to Network
Network
We build strong communities based on a clear common purpose of bringing sustainability to business. Our sustainability forum grows out of the alumni of our workshops and our consulting clients. Regular meet-ups and peer-to-peer coaching session ensure that individual learnings are shared across sectors.
Strategic Value through Sustainability
Our flagship Workshop delivers...
"As workshop hosts, Katarina and Mischa complement each other with their relevant backgrounds in business finance and engineering. Their passion for sustainability clearly fills the workshop with energy and is an inspiration!"
Success: 100% of participants initiated transformative processes
Learn sustainability planning from an owner's, management and board perspective as used successfully in small and large companies including IKEA, Nike & Electrolux, Max Burger, Becker, Scandic Hotels, etc. Learn how you can integrate sustainability into your business strategy & process and transform your supply chain. Over two high­ impact workshops you will gain knowledge and tools to give sustainability the strategic nudge it needs inside your business. Gain insights into a proven strategic planning tool and calculate the benefits of informed risk management. Apply the methodology to your own business and work with practical business cases.
The UN Sustainable Development Goals (SDGs) work hand in hand with the sustainability principles that are the basis of our success. By following the sustainability principles, organisations can be sure that they are progressing towards the UN SDGs.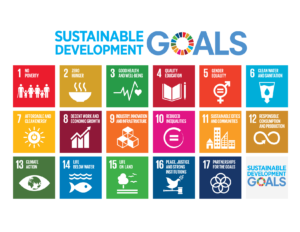 EU & local codes of conduct are becoming more stringent. In Sweden some tough measures are set in law starting 2016.

The 4 Sustainability Principles form the scientific foundation for our work. They have been developed over the past 20+ years by cutting edge research institutions and organisations.

The simple and effective ABCD strategic business planning tool ensures that sustainability informs all decisions while targeting a desired ROI.

Keep an overview and foster more sustainable solutions one step at a time.
Our Team
We believe in complementary skill profiles and diversity of professional experience.
What our Clients say...
We are proud of the fantastic work our clients are doing!
Annelie
VD, styrelseledamot (B2B köksutrustningsbranschen)
Ann
VD, delägare, styrelseledamot (Klädsystem för krävade arbetsmiljöer)
Karl-Henrik Robèrt
founder of The Natural Step & co-founder Strategic Leadership towards Sustainability Masters Programme
Kristina
VD, styrelseledamot (Vattenreningsbranschen)
Viveca
VD, koncernstyrelseledamot (IT tjänsteföretagsbranschen)
Contact Us
We look forward to hearing from you. We typically respond within two business days.